The Deco Furniture Group s.r.l.. presented Deconlinestore.com, devised by a passion for the art of decorating and dedication to the customer, to offer original furnishings, quality and cutting edge design, accessible to all through a website functional and safe.
Deconlinestore.com is the new e-commerce for furniture, designed to offer quality furnishings, with a cutting edge design and ensure the Italian Style, accessible to all, through commercial transactions fast and secure remote.
The site www.deconlinestore.com offers a large catalog of items with the best brands divided in Contemporary Design, Modern, Classic, Creative and Design, with numerous proposals for the living, sleeping area and furniture presented by detailed product sheets, photo galleries, technical information and the ability to customize the articles in the finishes and colors.
The added value of this new e-commerce is given by the professional services it offers to its customers, such as technical assistance guaranteed over time, experienced designers and a Customer Service Interactive, available for every need.
For any eventuality, indeed, you can contact customer service via chat or phone to request measures, suggestions on materials, related products, styles of the brand in the catalog and any other detail to facilitate the purchase online.
Customer orientation, professionalism and reliability in the furniture industry translate into a website that is completely dedicated to those who want to recreate in your home a personal style, expression of an original design and cutting-edge, 100% Made in Italy.
At Last, a very important factor is that Deconlinestore is the site of e-commerce Deco Furniture Group s.r.l.. a physical reality specializes in the retail sale of furniture and class service to customers, over 40 year old. It will be more reassuring to know that behind a dynamic and quality there is a consolidated experience, the guarantee and reliability of the greater reality of South Italy.
& Nbsp;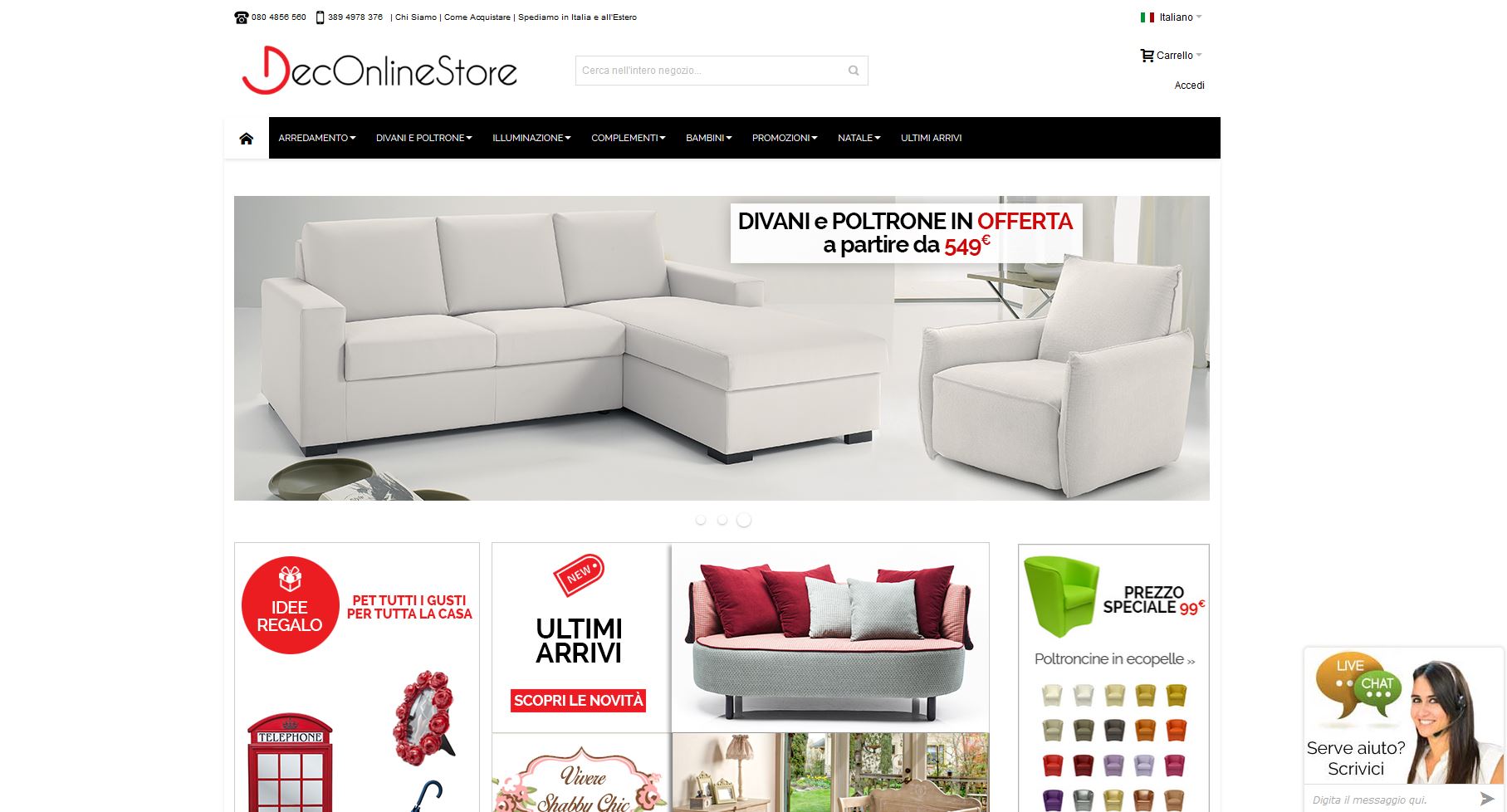 & Nbsp;
& Nbsp;